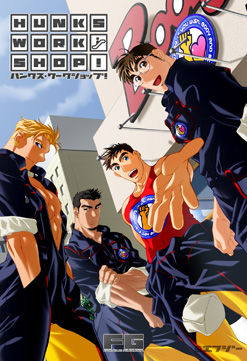 One day, the protagonist's cell phone rings. His uncle, the manager of a chain shop that rents handymen, is on the other line. He has a proposition for his nephew, who spends his days living a life of self-indulgence and depravity.
He is to take on an apprenticeship at this handyman shop for one month with no explanation or guidance, watching over the four charming staff members that reside in and work at the shop.
He is to work as the handyman shop manager. He finds the management of and communicating with these peculiar staff members to be impossible at first…
After one month passes, the uncle will judge him by whether he achieved his quota… will he be able to do it? Or will he be tossed out?
You will soon find his new home, "BODY&SOUL", to be the shop of your dreams…

Game download
Free download
Screenshots