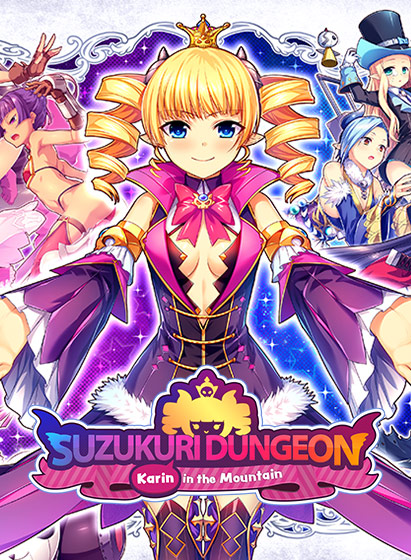 After a thousand-year nap sealed deep inside a mountain, the diabolical demon queen Karin herself is about to be unleashed once more!
Meanwhile, the young adventurer Kazuto is in serious trouble. When his whole party quits on him at once, his future prospects in the trade look bleak.
But just when all hope appears lost, he receives a helping hand from… the demon realm?!
This mysterious lady refers to herself as Fuu—she leads him to a dungeon hidden beneath Mt. Giou, where he finds himself face to face with Karin, the demon queen of legend.
Kazuto loses a bet to her, and before he knows it, he's entrusted with the lofty task of managing the entire dungeon, with absolutely no strings attached!
…Not the merest fiber of the meagerest thread!
Expand your budding labyrinth, and strengthen your squads of fearsome (and cute) demons!
Build amenities to shake intruders down for cash, then send them packing with well-placed traps and bosses!
Cozy up to your sexy and stalwart companions, and maybe a few dungeon-delving adventurers…!
If you plan well and fight hard, you might learn Karin's secrets…?
Make a majestic lair that's worthy of your dear devilish despot!
Or find love, peace, and happiness with someone else along the way.
Game download
Free download
Screenshots
Related links