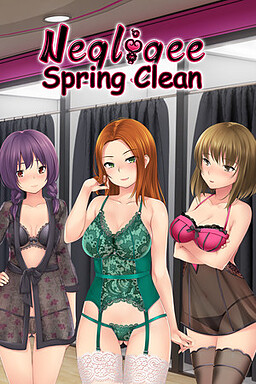 The girls of the Lingerie shop are back and they are in for their toughest day of the year, a mega sale event!
How will the girls handle things when what seems like the entire town of Paradise Cove descends on the store to get the best deals and get some new intimate attire. The shop and the girls will only succeed with your help in this new installment to the Negligee series.
In this fun story set in the Negligee world you will be able to choose which woman to control as she works the store.
It will be up to you to speak to the customers work out their interests and just how raunchy they might be and thus how risque they need their lingerie to be as you suggest outfits for them to wear. Earning cards as you successfully deal with the different customers in order to unlock bonus content to enjoy in the game.
Will this ultimate sales event go well and see you celebrate with the different women, only with your intervention can it possibly succeed. Your decisions and advice to the customers will determine the ending and whether there is an extra special surprise end or just another day done.
Game download
Free download
Screenshots