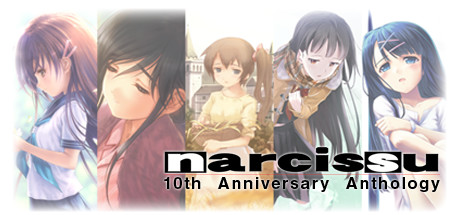 "Life is like a waiting room, except people don't leave in the order they enter."
So when it is time to leave, where will it be? And will you be able to smile in the end?
Narcissu is a thought provoking visual novel series about terminal illness, living, dying, and the relationship between those leaving and those left behind. There are no miracles, no heroes, no villains in this story. Just life and the characters finding their own ways of facing death in an indifferent, relentless, ever-impartial reality.
Praised by fans for its moving story and high production quality, the original games have been download over a million times and spawned a manga and light novel, and has been localized in several languages across the world. This anthology finally brings the games that were never released outside of Japan in any form to the world for eager fans, as well as updating artwork, voice work, and a brand new written chapter exclusive to this anthology: "Sumire".

Game download
Free download
Screenshots