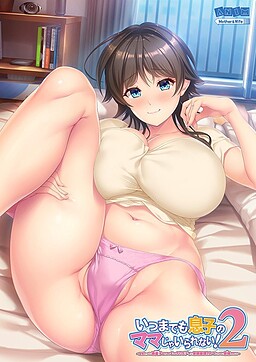 The main character, Toudou Takeshi, is a young man who lives with his mother, Kanako. His father died early in his life and he and his mother live a modest life together.
One day, the apartment building where they were living caught on fire. Fortunately, no one was injured and they were both safe, but the apartment burned down. In order to rebuild, they had to move into a small one-bedroom apartment as temporary housing.
While sleeping and waking up in the same room, Takeshi inadvertently peeks at Kanako's clothes changing. From that day on, he begins to worry about how he views his mother, and his feelings for her begin to grow. Packed in a small room, his mother sleeps next to him every night.
Takeshi's sexual desire increases along with his feelings, but he is unable to release it. Tension comes to an all time high when his mother sees him getting an erection, and says she is going to manage his ejaculation from now on!?
Game download
Free download
Screenshots