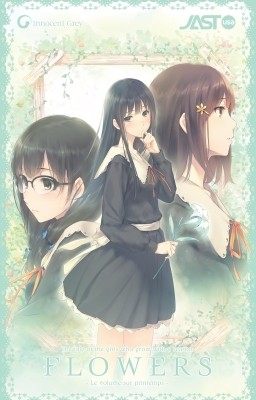 Surrounded by immense walls in the middle of a forest, lies the prestigious all-girls school, Saint Angraecum Academy. It's a school that prides itself on growing bright and cultured young women.
The school's Amitié program is designed to help foster new friendships that will last a lifetime. This is why Suoh Shirahane, a painfully shy girl with a mysterious past, has enrolled. As her first year of high school begins, she is filled with hopes of a new life.
Follow her as she navigates her new friendships and attempts to unravel the many mysteries at the academy, including occult rituals and the mysterious disappearance of fellow students, all while trying to pass her classes.
As spring warms into summer, so does Suoh's friendships until they too blossom into a love that is something more. More importantly, who will she choose?

Game download
Free download
Screenshots