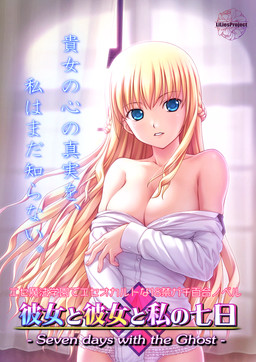 This is the modern era where magic exists alongside science. Ayako Orihara is a student and a member of the Occult Research Club at Keisei Academy.
Despite the flourishing of magic alongside science, the popularity of the occult is significantly low, and thus Ayako is not only the head of the club but is also its only member.
Ayako is told that the Occult Research Club will be closed down if more members don't join so she does whatever she can to attract interest in order to save her club. To do so, she attempts to explore the legendary "Seven Wonders of the Academy." However, each wonder she seeks out only results in failure. Finally, she tries the only thing that's left, the Seventh Wonder: "Get kicked by a horse and die," which turns out to be more than outrageous–
She accidentally digs her own grave out of curiosity, and finds something strange.
These are the strange, fun, and— precious seven days of Ayako and her friends.
Game download
Free download
Screenshots
Related links