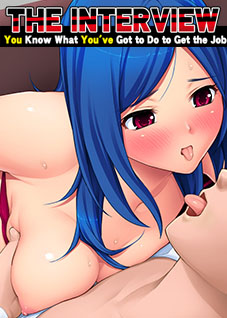 Our hero is the president of a tiny studio known as Happy Productions. But behind the dull grind of production work, he has a secret: Taking girls who are looking for a job and seeing just how far they are willing to go.
Today's resumes are from an intelligent looking office lady and a student who looks like a bit of an airhead.
"Well, well… Who should i play with first?"
These unsuspecting girls will come in for an interview, but will they do what it takes to get the job?
Game download
Buy the game
Screenshots
Related links