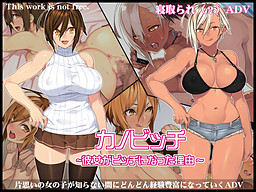 …… I have no hope.
I hate everything, I want to die.
What made me this sad is…
Tell you what, I saw my childhood friend Mai who is my crush
was walking with a man. She linked her arm with him.
That scene made me think that she has already gone through this and that with him.
When the fuck did she find a boyfriend?
Are childhood friends are supposed to become lovers?
"Hello!"
So the cause of my headaches comes.
How could I even face her, dammit!!