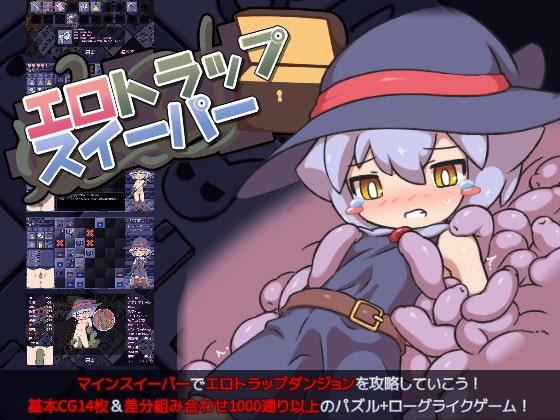 A Minesweeper-style game in which you help the witch Lira conquer an ero-trap dungeon, one space at a time.
Land on a trap, and your health will decrease! The part of the body that gets attacked will take greater damage!
Use items to try and advance to the very deepest point before running out of HP!