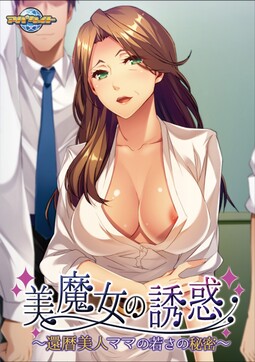 "If you don't mind me asking, you're… Anna Kise's husband, right?"
"Oh, uh… y-yeah."
As nuts as Jun is about his wife, he can't help but drool over local milf obsession Towaka Minefuji.
So when Jun is asked to attend his wife's school committee meetings in her place, his brain goes into overdrive at the thought of him and Towaka being in the same room together…
One day, after getting soaked to the bone on the way to another committee meeting, he arrives at the school only to find…
"Today's meeting as been canceled at the teachers' request."
"Dammit, how am I gonna get home in this rainstorm? Why didn't they just let us know sooner…"
Just then.
"Oh no! What a disaster…"
Out of the rain emerges none other than Towaka. And as if by some miracle, the two now find themselves cold, wet, and alone in an empty meeting room…