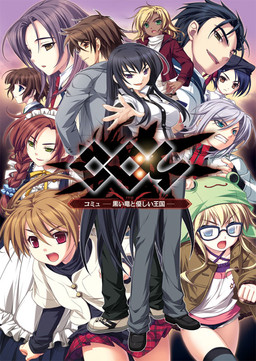 "We are the team. Yes, it's like a community…."
There is a legend of a mysterious girl called "Girl A" who appears in the city and sings all night. One night, Akihito meets four boys and girls as if led by the Girl A….
There is no friendship nor trust between them, but they can control a huge iron monster as they like by combining their power. Since the day they get the power, their extraordinary life starts….
Akihito later knows that they will need to pay a price for the power. When the monster dies, their community will also disappear….
They decide to head for another world called Communet with a help of Kagome, a black witch…

Game download
Free download
English patch