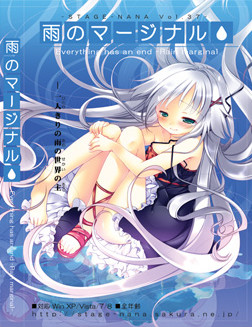 A serious visual novel telling the story of a man who steps into an elevator, only to find himself transported to a strange and mysterious world.
In this world, there is no time, no aging, no hunger, not even death. There is nothing to be seen but weathered stone, white clouds, and endless rain.
The only other person there, Rin, tells him to get out.
Just what story does someone who has lived alone in this place for untold years, decades, even centuries…
Will a day come when the rain finally ends?

Game download
Free download