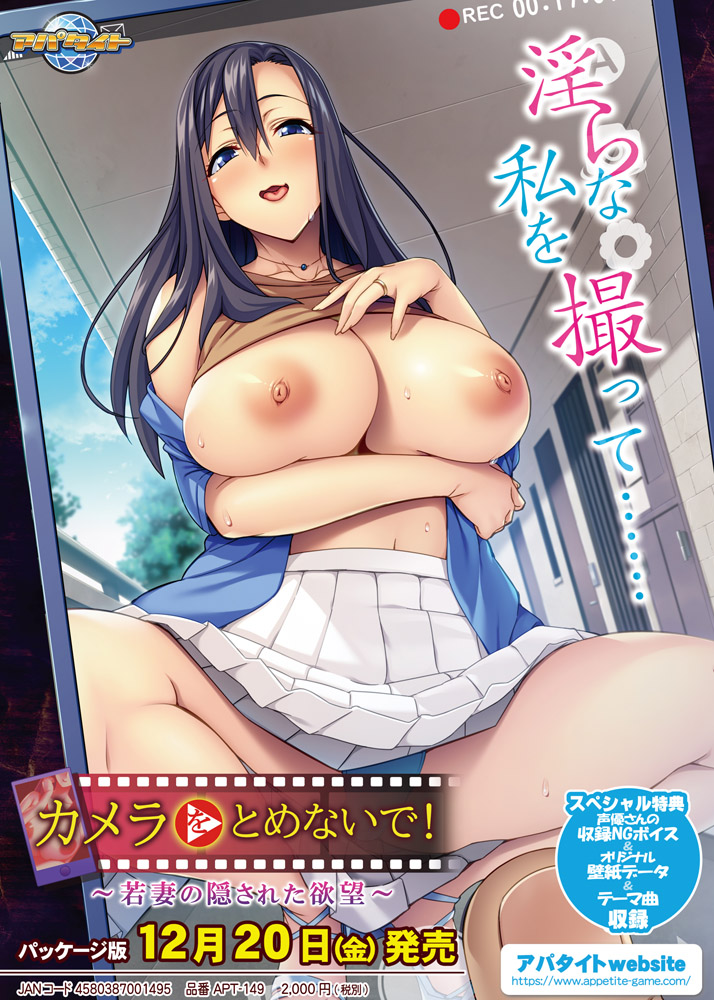 Even though she knows it's wrong… her hands won't stop…
"Ah… You're filming me… You're filming me acting so naughty with your phone…"
Even she can't believe that she's gotten this aroused just from being filmed.
Today as usual, she relieved the sadness of her husband not being there by herself…
Until one day…
The caretaker of her apartment complex, Kaho Uehara, came to return her phone, which she had dropped.
"Your phone was unlocked when I picked it up. I didn't mean to look through it, but…"
"Um, well… if possible, I'd prefer that other people didn't…"
"I'm not shocked by this. If anything… I'm glad."
Glad…? Why? About what?
She smiles, seemingly pleased.
"Wouldn't you like to… join the alternative residents' council? You could just join as a trial at first. What do you think?"
She just left her that note and left, but… what should she do?
It's obviously a sketchy organization, so there's no way she should go… but…