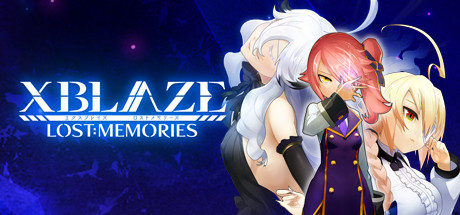 Magister's City Ishana—
The protagonist "Me" lives on the outskirts of the city of Ishana with her little sister in idyllic peace. However, that peace is shattered when "Me's" sister disappears without a trace.
As panic begins to take a hold, "Me" starts running through increasingly more horrible scenarios in her mind. Was she kidnapped? Or is "that man" somehow behind it all? "That man" being their father, who performed dangerous experiments on his wife and eldest daughter without any explanation of his actions. Rushing to her father's workshop only served to confirm her fears as the same strange azure light that appeared when her mother died once again was leaking through the cracks of the door…
After a single deep breath, "Me" opens the door and then–
–wakes up without her memories in the "Phantom Field", a strange parallel world inhabited by a single person, the mysterious girl "Nobody". It is from this point that the protagonist begins her quest to find her sister, her memories, and uncover the origin of the Phantom Field.
Who is "Nobody"?
What is the "Phantom Field"?
A new story of the "Azure" will be uncovered…

Game download
Free download
Screenshots