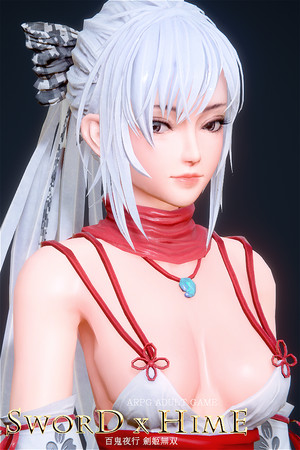 This game pursues the ultimate adult sex scene, the action is smooth and elegant, and the colorful light and shadow make the scenery particularly shiny and moving. The core element of the game is full of various sexual content, including SM, oral sex, and various sexual positions. Various sex themes such as 3P and restraint will be added in the future.
The protagonist of the story is a sword girl full of chivalrous spirit, sexy and mature-the blade is slender, the two are perfectly blended, and the blood and romance are combined together. The weak figure is running on the battlefield, fighting countless powerful enemies, making the blood like a rose In bloom, the young lady is like a rose on the battlefield, beautiful to suffocation, and the sharp thorns will also make people who dare to come to pick them all over their bodies, scattered like cherry blossoms.
Unfortunately, after being captured by the enemy, the young lady showed a soft and delicate face that she had never seen before and was at the mercy of the enemy, and her body did not feel like she was dancing with the enemy.
There are many gorgeous costumes in the game. These costumes perfectly reflect the devil figure of the young lady. The black silk cheongsam shows the mature charm of the young lady, and the gentle and graceful elegant styles are not rare.
Game download
Free download
Screenshots