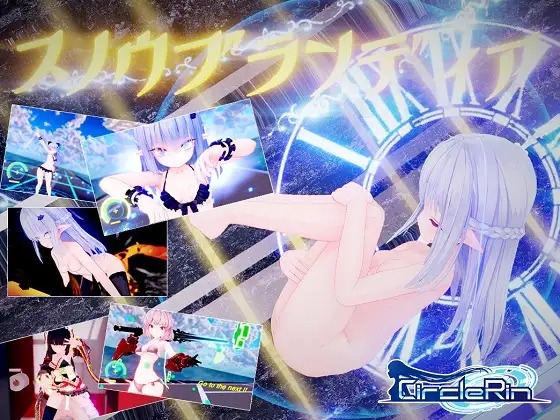 Ready for some more Snow Brandia?
This is an orthodox fantasy adventure story epilogue / after story for all those of who who loved "Snow Brandia" and couldn't get enough of it. Another adventurer is about to begin!
Dramatic 3D Action Evolving Even More!
Even more EMOTIONAL!
Secret arts sword burst is even more flashy than ever!
As always, easy controls allow you to pull off thrilling combos!
You can now cancel you actions to perform feints as well~
Your partner's magic buffing is even cuter than ever!
Giant bosses allow for new kinds of encounters!
Show them your skill, trust in your comrades, and fight your way to victory!
H-scenes. Delicious H-scenes. We put a lot of effort in here!
When defeated by bosses, there are, OF COURSE, boss exclusive defeat H-scenes!
Motions, camera angles, situations, etc. have all been leveled up! (relative to the original game)
It goes without saying that the new character has her own H-scenes too!
Got defeated on the way? Well you know the drill~
An expanding universe. The story continues~
Introducing a new character. "Saya"
As you can see, she's a busty Japanese garment clad goth loli style girl.
Boss scenes and dramatic events will draw you into the world!
Further, and further! The horizon of your adventurous spirit knows no bounds!
Game download
Free download
Screenshots