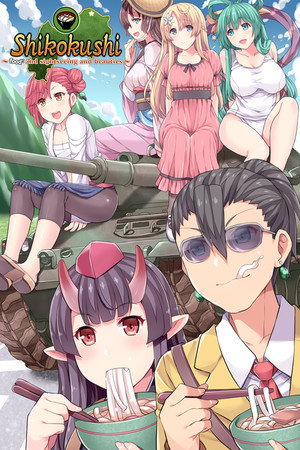 The stage of the story is Shikoku, where decentralized by the prefectures and each prefecture is an independent country.
The leading roles are Jiro Urashima, the governor of Kagawa Prefecture, and Deputy Governor, Onohime Megi.
In order to avoid the financial failure of Kagawa Prefecture, and aim for traveling around and all-you-can-eat-gourmet, the two will push forward to unify Shikoku!
Game download
Free download
Screenshots