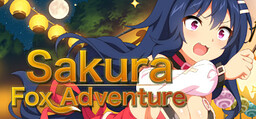 Mikoto is a foxgirl who lives deep in the woods, in a settlement full of foxgirls called Yamatai. Mikoto's mother, Himiko, is the leader of these foxgirls, and she commends immense magical powers.
As the daughter of an illustrious woman, Mikoto is expected to train hard, and one day take her mother's place – but there's a catch. Mikoto is a complete failure of a foxgirl!
Despite being twenty-five years of age, Mikoto only has one tail. She fumbles even the simplest of spells, and her hand-to-hand combat skills are laughable. She routinely loses mock battles against her tutor, Ohana, and the other foxgirls in her clan shun and mock her owing to her ineptitude.
Unsatisfied with her mundane life in Yamatai, Mikoto dreams of leaving home and speaking to the humans that live in the nearby Warren Village. Mikoto has heard humans are wicked and untrustworthy, but Mikoto is an optimist at heart, and she's sure humans can't be as bad as the stories say.
And so, on one dark night, Mikoto runs away from her home to attend the annual harvest festival in Warren Village. There, she meets a beautiful knight called Juni, and she is irrevocably drawn to her. An intense, passionate relationship soon blossoms between the pair…
But foxgirls like Mikoto aren't welcome among humans, and Ohana is determined to get her runaway pupil back, no matter the cost.
Can Mikoto and Juni's love work out, or is it doomed to failure? That depends on you!
Game download
Screenshots
Related links