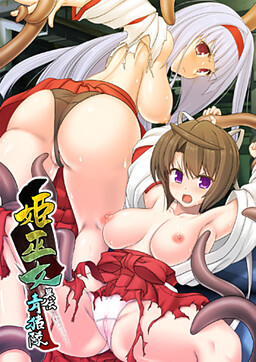 A Shirabe and Azalea, shrine maidens. Eddie, a guardian spirit.
Meanwhile, on Internet website Metube, videos of woman in a shrine maiden's clothes being gangbanged were broadcast to the whole world.
Underwater demons are increasing their victims of shrine maidens and women.
The demon's figure that Shirabe and Azalea eventually arrive at.
It was a mass of bad faith that transformed humans into demons.
Game download
Screenshots
Related links