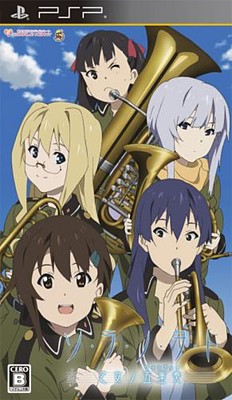 There is a small town called Seize in Helvetia. Kanata is a girl who is inspired to join the military after witnessing a rendition of Amazing Grace by a mysterious trumpeter of the Helvetian Army. Becoming a bugler, she is assigned to the 1121st Platoon stationed in the town of Seize, where she is taken into the care of 2nd Lt. Filicia Heideman, M/Sgt. Rio Kazumiya and the rest of the 1121st Platoon.
One day, Filicia receives an offer to perform a concert at the festival. Though all other members are reluctant to accept the offer, Kanata gets excited. "I wanna listen to your performance again. Also, it'll be great to play all together!" Like this, they decide to accept the offer…

Game download
Free download
Related links
This is Playstation Portable game. You need PSP emulator, like PPSSPP to run it on a PC.