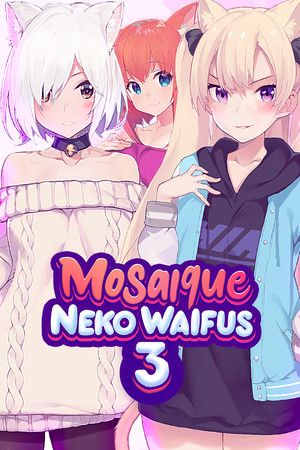 Anime girl puzzle – RPG – micro visual novel. 4 Cute neko girls want to know all about you. Puzzles, RPG, Collectible items that boost your skills!
Maybe it's the spark in your eye. Maybe it's your composure and wit.
Somehow you managed to attract all the neko girls from the area and now they all want to meet you.
Don't let them wait any longer!
• Use special abilities that help you solve puzzles
• Also level them up the way you want
• Navigate the different dialogue choices, show the girls your charm!
• Collect items that will boost your skills
• View all the scenes unlocked in the gallery
• 20 Puzzles
Game download
Free download
Screenshots