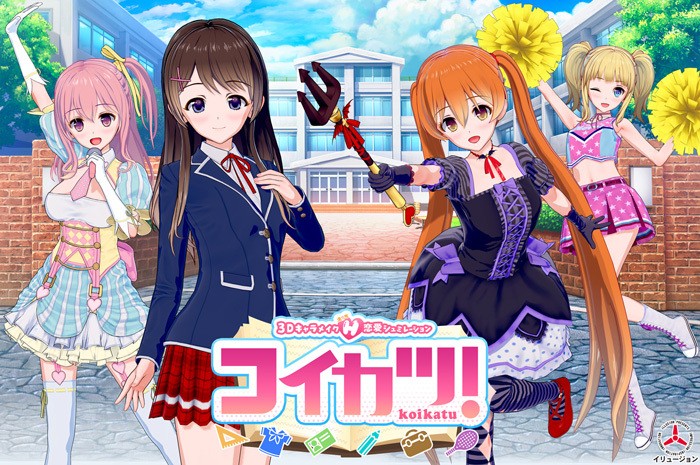 The story mode of the game revolves in the player (a male) going to an all girl's school in an attempt to get the girls in the school have relationships with the player. Koikatu also includes a character creator and a studio mode for making scenes, posing your character, or just taking screenshots of them.
Do you dream about your perfect waifu, and curse the fact that she only exists in your imagination? Well, turn that frown upside down, because the character of your dreams can now be reality!
Customizing your own adorable anime character is easy with Illusion's latest and greatest invention—a character creation system that employs ultra high-quality anime-style shaders.
Of course, physical perfection is nothing without personality. That's why we provide 30 fully unique personality archetypes for you to give your waifu!
Start with a knockout body, add in the perfect face, and season with a dash of tsundere or tomboy, and blam! You've got your own personally perfect anime heroine!
Now that you've made your perfect waifu, why not consummate your 2D marriage? Well, fear not! We've got you covered with dozens of different sexual options to explore!
Use simple mouse controls to touch, pull, lick, finger, and pump to your heart's content. It's simple, it's easy, it's fun, and oh my is it satisfying!
Oh, and before we forget! You can also customize your waifu's level of sensuality, tastes, and experience. Depending on the mix and match of her personality archetype and sex settings, she'll react differently to various situations and sensations. Explore them all!
This release includes all available DLCs (Preorder extras, Summer/personality expansion, Afterschool expansion and Darkness expansion).
Game download
Free download
Screenshots
Related links