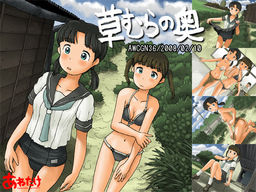 The "usual thicket". That's what the students in the area call this place.
You can't see any residences for hundreds of meters around. The neighborhood is covered in fallow rice fields and weedy lots.
This area, which students already know to be a haven for tanuki, snakes, perverts, ghosts, and so forth, has recently added another resident to its supposed population.
That would be… the "aliens".

Game download
English patch