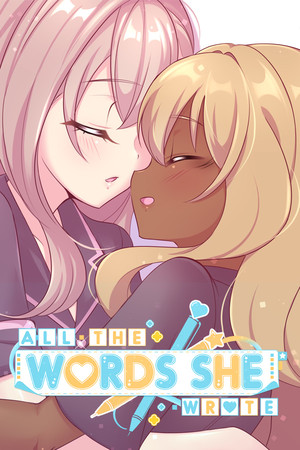 Takaoka Mayo is a twenty-four-year-old woman without any particular plans in life, nor any particular career goals. For several years, she's been drifting between low-paid part-time jobs, while living with her parents: her nagging mother and her kind-hearted father.
Mayo is unmotivated and lazy at the best of times, but she does have a passion: namely, Princess Luluna from the popular light novel series, The Forest of the Elves and the Pressured Princess, written by one Tsuchimi Rui.
Mayo's love for Princess Luluna is so great, her room is full of Elf Forest merchandise. Her walls are covered in posters of Luluna's smiling face, and she owns several Luluna figures, much to the bemusement of her best friend, Nina.
Despite Mayo's intense, borderline obsessive love for Elf Forest, she's content to pine after her fictional waifu from afar – that is, until one day, when a friend of her family's, Sae, offers Mayo an incredible job offer.
Sae works as a publisher at a company called Horizon, which – as it happens – is the very same company which publishes Tsuchimi Rui's Elf Forest.
Sae tells Mayo, to her disbelief, that she knows Elf Forest's elusive author personally – and, what's more, she's worried about them. Rui has been in something of a slump during the last few months, and the creation of Elf Forest's ninth volume has stalled. Sae is looking for a housekeeper to take care of Rui's chores, so Rui can focus exclusively on their writing: a job she decides to delegate to Mayo.
Mayo, of course, is overjoyed at the prospect of meeting her idol, and instantly accepts – but soon, she learns Tsuchimi Rui isn't at all like she imagined.
Contrary to Mayo's beliefs, Tsuchimi Rui is not a middle-aged man, but a young woman only a few years older than she is: a reclusive, awkward hermit who, despite being sub five feet tall, has a biting tongue and a needle-sharp personality.
This woman's real name is Komikado Hijiri – and, at Sae's behest, Mayo finds herself living under Hijiri's roof.
Mayo and Hijiri get off to an uneasy start, but as time passes, the pair begin to grow closer. Mayo begins to grow fond of Hijiri, yet still, she finds herself wondering: who is her real waifu? Princess Luluna, or the misanthropic author who created her?