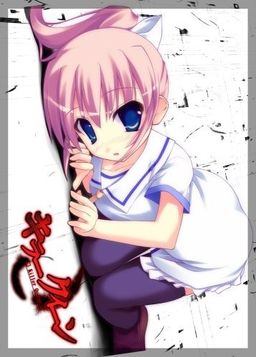 13 players are locked inside an abandoned building, each with a PDA representing a playing card from A to K and a collar device set around their necks. Each of the 13 PDAs correspond to a different set of objectives, and if a player doesn't fulfill their PDA's objectives in 72 hours, their collar will explode.
No one knows who has which PDA, and players are at a disadvantage if they proceed alone. But in this deadly game filled with mistrust and paranoia, who can you trust … ?

Game download
Free download
English patch
KillerQueen-en.zip – 22.6 MB
1. Download the patch folder or files.
2. Extract the files into your Killer Queen folder by allowing it to create a new subfolder. If the process goes as planned, then the subfolder should be named "KillerQueen-en". If this doesn't work for whatever reason, then create a new subfolder in your Killer Queen folder (name it whatever you like) and extract the files into that folder.
Note that the files MUST go into a subfolder, and must NOT go into the main Killer Queen folder. This means that you must NOT replace the original files with the ones with the same names in the "KillerQueen-en.zip".
3. Click "KillerQueen.exe" in the subfolder to play.